Fly Control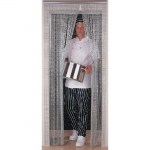 The chain door fly screen fits doors up to 90cm wide for effective pest control, stopping flies and insects from flying into food preparation and kitchen areas. Made from anodised aluminium, this fly...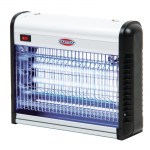 Encased in solid metal with catchment tray, this Eazyzap Commercial Fly Killer is perfect for keeping areas free from unwanted pests such as flies, with two 8 Watt ultraviolet tubes. The highly...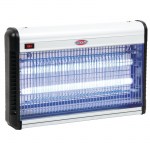 This high quality fly killer is designed for use in commercial areas with its protective front grill and strong metal casing. A removable catchment tray makes for quick and easy disposal of dead...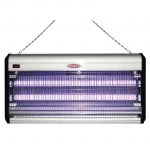 The Eazyzap Commercial Fly Killer has two high visibility 18 Watt ultraviolet tubes that attract unwanted pests, helping you to maintain a hygienic environment. This high quality pest control unit...